Lyon City Design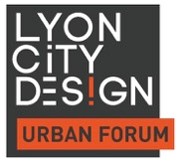 Promoting urban design and uniting Lyon's major players on the urban design scene and raising awareness of the area's assets among the local people.
2015 edition: exhibition open to the general public, held at an emblematic location in the city undergoing transformation: Lyon Part-Dieu.
Urban circuit & activities at the heart of the district
* Exhibition showing the projects of 16 designers who were successful following the international call for proposals
* Exhibitions presenting the work of design schools and associations
* Cycle of 15 conferences ranging from the history of the district to the way our towns and cities are changing
* Guided tours, etc.
Résults
20 000 visitors to the second edition's different sites,
1000 1000 delegates present at conferences on how to reinvent towns and cities,
500 000 people on the urban circuit showing the 16 award-winning projects.