Focal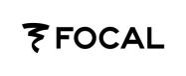 PR and event concept and management
Launch of Dimension, THE major, new Focal product in 2014.
To provide the opportune moment to introduce Dimension to the French press as the reference in sound bars for consumers.
The proposed action plan
An event to be organised at different times of the day for different target groups: morning for the trade press, afternoon for the mainstream press and a blogger event in the evening.
Creation, copywriting and diffusion of press tools: Save the Date, invitation, press kit, product loan management etc.
Results
–Dimension event
– 39 journalists
– 21 bloggers present at the event
Top 5 media publications
Edgar, Télé Câble Satellite, Cbnews, Cnetfrance.fr, 20minutes.fr